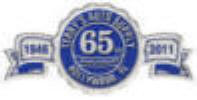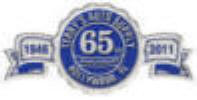 Automotive Body Shop Supply Specialists
524 N Dixie Highway, Hollywood, FL 33020
HISTORY of Terry's Auto Supply, Inc.


In the fall of 1945 Mr. and Mrs. Melvin Fink, with their infant daughter Terri, left Warner Robbins Air Force Base to check out Hollywood, FL. They were welcomed to the Sunshine State by an impending hurricane, but their determination to open their own business sustained.

Since Hollywood was a relatively young town, there were no stores available until a new building on Young Circle was completed. In March of 1946, the original store, known as Terry's Auto & Home Supply, was opened. The inventory consisted of tires, hardware, and auto supplies. Three years later the store was moved to Hollywood Boulevard and expanded to include Terry's Trim & Top Shop.

During the next few years two more moves occurred, with the final stop being the current Dixie Highway location. Over the years, product lines changed to include hard parts, chrome goodies, speed equipment, a trim shop and a glass shop. Terry's opened up weekend locations at Miami/Hollywood Speedway and at Gainesville Dragway, Home of the Gator Nationals.

In 1970 Stephen Fink graduated from the University of Florida and returned to work for Terry's. Shortly thereafter we stopped selling speed equipment, closed the trim shop and then the glass shop. Eventually the hard parts were sold off and Terry's became strictly a PBE Specialist.